Important Message from Watertown Municipal Utilities
NOTICE - 03/14/2023
We would like to invite our customers to participate in our 2023 Customer Survey.  You can find the survey here, or scan the QR code below!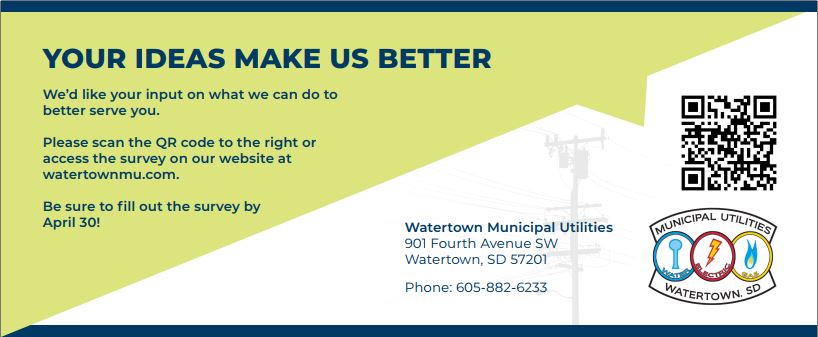 NOTICE - 03/13/2023
With recent heavy snow fall, Watertown Municipal Utilities would like to remind customers to please clear any snow around their gas meters and regulator.  A buildup of snow can strain the gas line or plug the regulator causing a potential for gas leaks.  Also please take this time to be sure any vents are clear along with snow around fire hydrants that may be on your property.
Recent Updates
The next WMU Board meeting will be Monday, March 27th 2023, 12pm, at the WMU office building.